AEA - SAG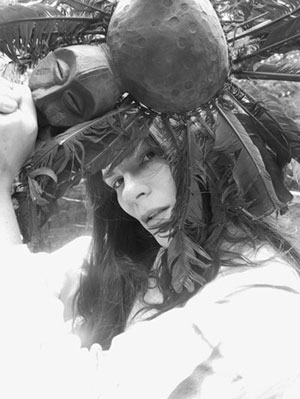 Barbara Sicuranza, a New York City native, is an actor, writer and director. She has collaborated on many original theatre projects in NYC; working with, and inspired by, legendary great Penny Arcade ("Bad Reputation"), the brilliant Mike Albo ("Sexoteque", "I'm So Relaxed", "Please Everything Burst"), Holly Twinning ("Dollface") and countless other downtown superstars.
Feature film credits include Ilya Chaiken's "Margarita Happy Hour"
Barbara Sicuranza is a standout among the "Happy Hour" clique
-VARIETY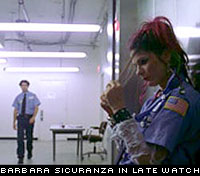 Played leading actress in Rocco Simonelli's directorial debut, "The Sweet Life", opposite James Lorinz; (co-starring Joan Jett and Robert Mobely). Plays a bi-polar, psychic punk rocker in Henry Miller's feature film "Late Watch" and appears as a forensic detective in Miller's latest thriller opposite Willem Dafoe.
Barbara Sicuranza wrote and directed the short film DRIVE, camera and music by Chris Stein.
Another indie worthy of catching up with: DRIVE, a first film by Barbara Sicuranza."
..."cast with a carload of good actors"
"Ms. Sicuranza has coaxed performances out of them filled with unusual dramatic rhythms, both comic and sleazy"
-Films in Review
DRIVE stars: J. Todd Howell, Carter Jackson, James Lorinz and Joe Lane. She wrote and directed the one act play "War, Pestilence, Famine" at NYC's Bowery Poetry Club.
She is currently developing an exciting new series for television. Stay tuned. More will be revealed.
She lives in NY with Chris Stein and their girls Akira & Valentina.